Jack Ryan: Shadow Recruit
(PG-13)
Keira Knightley, Chris Pine
- 1 hr. 46 mins.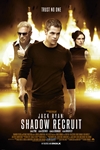 Based on the CIA analyst created by espionage master Tom Clancy, "Jack Ryan: Shadow Recruit" is a blistering action thriller that follows Ryan from his quiet double-life as a veteran-turned-Wall Street executive to his all-out initiation as a hunted American agent on the trail of a massive terrorist plot in Moscow. Ryan appears to be just another New York executive to his friends and loved ones, but his enlistment into the CIA secretly goes back years. He was brought in as a brainy Ph.D. who crunches global data - but when Ryan ferrets out a meticulously planned scheme to collapse the U.S. economy and spark global chaos, he becomes the only man with the skills to stop it. Now, he's gone fully operational, thrust into a world of mounting suspicion, deception and deadly force. Caught between his tight-lipped handler Harper, his in-the-dark fiancée Cathy and a brilliant Russian oligarch, Jack must confront a new reality where no one can seem to be trusted, yet the fate of millions rests on his finding the truth. With the urgency of a lit fuse, he's in a race to stay one step ahead of everyone around him.
Official Site
Trailer
---
The Nut Job
(PG)
Will Arnett, Katherine Heigl
- 1 hr. 26 mins.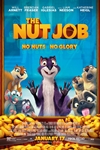 This is an action-packed comedy in fictional Oakton that follows the travails of Surly, a mischievous squirrel, and his rat friend Buddy, who plan a nut store heist of outrageous proportions and unwittingly find themselves embroiled in a much more complicated and hilarious adventure.
Official Site
Trailer
---
August: Osage County
(R)
Meryl Streep, Julia Roberts
- 2 hr. 10 mins.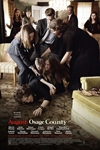 This tells the dark, hilarious and deeply touching story of the strong-willed women of the Weston family, whose lives have diverged until a family crisis brings them back to the Midwest house they grew up in, and to the dysfunctional woman who raised them.
Official Site
Trailer
---
The Wolf of Wall Street
(R)
Leonardo DiCaprio, Matthew McConaughey
- 2 hr. 59 mins.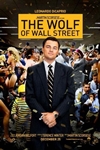 This is the story of New York stockbroker, Jordan Belfort. From the American dream to corporate greed, Belfort goes from penny stocks and righteousness to IPOs and a life of corruption in the late 80s. Excess success and affluence in his early twenties as founder of the brokerage firm Stratton Oakmont warranted Belfort the title "The Wolf of Wall Street." Money. Power. Women. Drugs. Temptations were for the taking and the threat of authority was irrelevant. For Jordan and his wolf pack, modesty was quickly deemed overrated and more was never enough.
Official Site
Trailer
---
American Hustle
(R)
Christian Bale, Bradley Cooper
- 2 hr. 9 mins.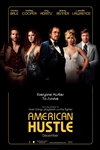 The film tells the story of brilliant con man Irving Rosenfeld, who along with his equally cunning and seductive British partner Sydney Prosser is forced to work for a wild FBI agent Richie DiMaso. DiMaso pushes them into a world of Jersey powerbrokers and mafia that's as dangerous as it is enchanting. Jeremy Renner is Carmine Polito, the passionate, volatile, New Jersey political operator caught between the con-artists and Feds. Irving's unpredictable wife Rosalyn could be the one to pull the thread that brings the entire world crashing down.
Official Site
Trailer
---
The Hobbit: The Desolation of Smaug
(PG-13)
Martin Freeman, Orlando Bloom
- 2 hr. 41 mins.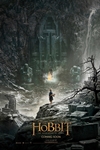 The second in a trilogy of films adapting the enduringly popular masterpiece The Hobbit, by J.R.R. Tolkien, this film continues the adventures of the title character Bilbo Baggins as he journeys with the Wizard Gandalf and thirteen Dwarves, led by Thorin Oakenshield on an epic quest to reclaim the lost Dwarf Kingdom of Erebor.
Official Site
Trailer
---
The Hunger Games: Catching Fire
(PG-13)
Jennifer Lawrence, Josh Hutcherson
- 2 hr. 26 mins.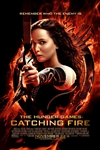 The film begins as Katniss Everdeen has returned home safe after winning the 74th Annual Hunger Games along with fellow tribute Peeta Mellark. Winning means that they must turn around and leave their family and close friends, embarking on a "Victor's Tour" of the districts. Along the way Katniss senses that a rebellion is simmering, but the Capitol is still very much in control as President Snow prepares the 75th Annual Hunger Games (The Quarter Quell) - a competition that could change Panem forever.
Official Site
Trailer
---