Miracles from Heaven
(PG)
Jennifer Garner, Kylie Rogers
- 1 hr. 49 mins.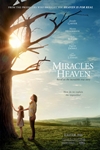 When Christy discovers her 10-year-old daughter Anna has a rare, incurable disease, she becomes a ferocious advocate for her daughter's healing as she searches for a solution. After Anna has a freak accident, an extraordinary miracle unfolds in the wake of her dramatic rescue that leaves medical specialists mystified, her family restored and their community inspired. Based on a true story.
Official Site
Trailer
---
10 Cloverfield Lane
(PG-13)
John Goodman, Mary Elizabeth Winstead
- 1 hr. 46 mins.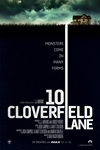 A young woman wakes up after a terrible accident to find that she's locked in a cellar with a doomsday prepper, who insists that he saved her life and that the world outside is uninhabitable following an apocalyptic catastrophe. Uncertain what to believe, the woman soon determines that she must escape at any cost.
Official Site
Trailer
---
London Has Fallen
(R)
Gerard Butler, Aaron Eckhart
- 1 hr. 39 mins.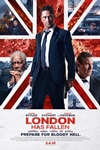 The sequel to the worldwide smash hit Olympus Has Fallen begins in London, where the British Prime Minister has passed away under mysterious circumstances. His funeral is a must-attend event for leaders of the western world. But what starts out as the most protected event on earth, turns into a deadly plot to kill the world's most powerful leaders, devastate every known landmark in the British capital, and unleash a terrifying vision of the future. Only three people have any hope of stopping it: the President of the United States, his formidable secret service head, and an English MI-6 agent who rightly trusts no one.
Official Site
Trailer
---
Deadpool
(R)
Ryan Reynolds, Morena Baccarin
- 1 hr. 47 mins.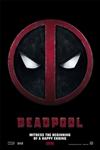 Based upon Marvel Comics' most unconventional anti-hero, DEADPOOL tells the origin story of former Special Forces operative turned mercenary Wade Wilson, who after being subjected to a rogue experiment that leaves him with accelerated healing powers, adopts the alter ego Deadpool. Armed with his new abilities and a dark, twisted sense of humor, Deadpool hunts down the man who nearly destroyed his life.
Official Site
Trailer
---
Kung Fu Panda 3
(PG)
Jack Black, Angelina Jolie
- 1 hr. 35 mins.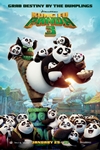 When Po's long-lost panda father suddenly reappears, the reunited duo travels to a secret panda paradise to meet scores of hilarious new panda characters. But when the supernatural villain Kai begins to sweep across China defeating all the kung fu masters, Po must do the impossible-learn to train a village full of his fun-loving, clumsy brethren to become the ultimate band of Kung Fu Pandas!
Official Site
Trailer
---
The Revenant
(R)
Leonardo DiCaprio, Tom Hardy
- 2 hr. 36 mins.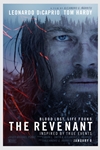 In an expedition of the uncharted American wilderness, legendary explorer Hugh Glass is brutally attacked by a bear and left for dead by members of his own hunting team. In a quest to survive, Glass endures unimaginable grief as well as the betrayal of his confidant John Fitzgerald. Guided by sheer will and the love of his family, Glass must navigate a vicious winter in a relentless pursuit to live and find redemption.
Official Site
Trailer
---