Magic Mike XXL
(R)
Channing Tatum, Matt Bomer
- 1 hr. 55 mins.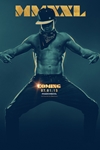 Picking up the story three years after Mike bowed out of the stripper life at the top of his game, "Magic Mike XXL" finds the remaining Kings of Tampa likewise ready to throw in the towel. But they want to do it their way: burning down the house in one last blow-out performance in Myrtle Beach, and with legendary headliner Magic Mike sharing the spotlight with them.
On the road to their final show, with whistle stops in Jacksonville and Savannah to renew old acquaintances and make new friends, Mike and the guys learn some new moves and shake off the past in surprising ways.
Official Site
Trailer
---
Max
(PG)
Robbie Amell, Lauren Graham
- 1 hr. 51 mins.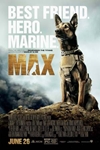 Max, a military dog, serves on the frontlines in Afghanistan alongside his handler, U.S. Marine Kyle Wincott. When things go wrong, Kyle is mortally wounded and Max is unable to remain in service. Shipped stateside, the only human he is willing to connect with is Kyle's teenage brother, Justin, who isn't interested in taking care of Max. But Max may be Justin's only chance to discover what really happened to his brother, and Justin begins to appreciate his canine companion. Justin's growing trust in Max helps the four-legged veteran revert back to his heroic self, and as the pair race to unravel the mystery, they find more excitement and danger than they bargained for. But they each might also find an unlikely new best friend in each other.
Official Site
Trailer
---
Spy
(R)
Melissa McCarthy, Jason Statham
- 2 hr. 0 mins.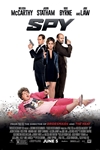 Susan Cooper is an unassuming, deskbound CIA analyst, and the unsung hero behind the Agency's most dangerous missions. But when her partner falls off the grid and another top agent is compromised, she volunteers to go deep undercover to infiltrate the world of a deadly arms dealer, and prevent a global disaster.
Official Site
Trailer
---
San Andreas
(PG-13)
Dwayne Johnson, Carla Gugino
- 1 hr. 47 mins.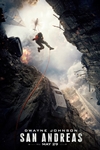 After the infamous San Andreas Fault finally gives, triggering a magnitude 9 earthquake in California, a search and rescue helicopter pilot and his estranged wife make their way together from Los Angeles to San Francisco to save their only daughter. But their treacherous journey north is only the beginning. And when they think the worst may be over...it's just getting started.
Official Site
Trailer
---
Tomorrowland
(PG)
George Clooney, Hugh Laurie
- 2 hr. 10 mins.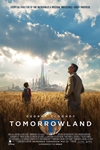 Bound by a shared destiny, former boy-genius Frank, jaded by disillusionment, and Casey, a bright, optimistic teen bursting with scientific curiosity, embark on a danger-filled mission to unearth the secrets of an enigmatic place somewhere in time and space known only as "Tomorrowland." What they must do there changes the world - and them - forever.
Official Site
Trailer
---
Pitch Perfect 2
(PG-13)
Anna Kendrick, Rebel Wilson
- 1 hr. 55 mins.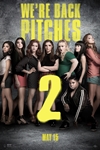 It's been three years since the Bellas brought their signature vocals, style and attitude to become the first all-female group to win a national title. But when they get banned after a scandal that threatens to derail their last year at Barden, the three-time defending champs worry that this time they've lost their harmony for good. With just one chance left at redeeming their legacy, the Bellas must fight for their right to win the World Championships of A Cappella in Copenhagen. And as they struggle to balance the pressures of musical domination with senior angst, it will take the power of sisterhood to find their voice and see what it takes to be the world's top pitches.
Official Site
Trailer
---
Avengers: Age of Ultron
(PG-13)
Robert Downey Jr., Chris Evans
- 2 hr. 21 mins.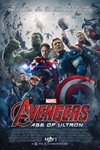 The epic follow-up to the biggest Super Hero movie of all time. When Tony Stark tries to jumpstart a dormant peacekeeping program, things go awry and Earth's Mightiest Heroes, including Iron Man, Captain America, Thor, The Incredible Hulk, Black Widow and Hawkeye, are put to the ultimate test as the fate of the planet hangs in the balance. As the villainous Ultron emerges, it is up to the Avengers to stop him from enacting his terrible plans, and soon uneasy alliances and unexpected action pave the way for an epic and unique global adventure.
Official Site
Trailer
---
Home
(PG)
Jim Parsons, Rihanna
- 1 hr. 36 mins.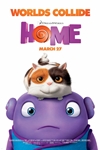 When Oh, a loveable misfit from another planet, lands on Earth and finds himself on the run from his own people, he forms an unlikely friendship with an adventurous girl named Tip who is on a quest of her own. Through a series of comic adventures with Tip, Oh comes to understand that being different and making mistakes is all part of being human. And while he changes her planet and she changes his world, they discover the true meaning of the word HOME.
Official Site
Trailer
---