The Hateful Eight
(R)
Kurt Russell, Samuel L. Jackson
- 2 hr. 47 mins.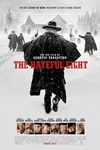 Set six or eight or twelve years after the Civil War, a stagecoach hurtles through the wintry Wyoming landscape. The passengers, bounty hunter John Ruth and his fugitive Daisy Domergue, race towards the town of Red Rock where Ruth, known in these parts as "The Hangman," will bring Domergue to justice. Along the road, they encounter two strangers: Major Marquis Warren, a black former union soldier turned infamous bounty hunter, and Chris Mannix, a southern renegade who claims to be the town's new Sheriff. Losing their lead on the blizzard, Ruth, Domergue, Warren and Mannix seek refuge at Minnie's Haberdashery, a stagecoach stopover on a mountain pass. When they arrive at Minnie's, they are greeted not by the proprietor but by four unfamiliar faces. Bob, who's taking care of Minnie's while she's visiting her mother, is holed up with Oswaldo Mobray, the hangman of Red Rock, cow-puncher Joe Gage (Madsen), and Confederate General Sanford Smithers. As the storm overtakes the mountainside stopover, our eight travelers come to learn they may not make it to Red Rock after all...
Official Site
Trailer
---
Concussion
(PG-13)
Will Smith, Bitsie Tulloch
- 2 hr. 3 mins.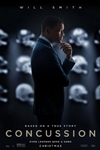 This dramatic thriller is based on the incredible true David vs. Goliath story of Dr. Bennet Omalu, the brilliant forensic neuropathologist who made the first discovery of CTE, a sports-related brain trauma, in a pro player and fought for the truth to be known. Omalu's emotional quest puts him at dangerous odds with one of the most powerful - and beloved - institutions in the world.
Official Site
Trailer
---
Daddy's Home
(PG-13)
Will Ferrell, Mark Wahlberg
- 1 hr. 36 mins.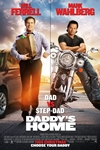 A mild-mannered radio executive strives to become the best stepdad to his wife's two children, but complications ensue when their freewheeling and freeloading real father arrives, forcing him to compete for the affection of the kids.
Official Site
Trailer
---
Joy
(PG-13)
Jennifer Lawrence, Robert De Niro
- 2 hr. 4 mins.
This is the wild story of a family across four generations centered on the girl who becomes the woman who founds a business dynasty and becomes a matriarch in her own right. Betrayal, treachery, the loss of innocence and the scars of love, pave the road in this intense emotional and human comedy about becoming a true boss of family and enterprise facing a world of unforgiving commerce. Allies become adversaries and adversaries become allies, both inside and outside the family, as Joy's inner life and fierce imagination carry her through the storm she faces.
Official Site
Trailer
---
Alvin and the Chipmunks: The Road Chip
(PG)
Jason Lee, Tony Hale
- 1 hr. 26 mins.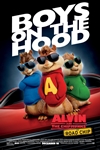 Through a series of misunderstandings, Alvin, Simon and Theodore come to believe that Dave is going to propose to his new girlfriend in New York City... and dump them. They have three days to get to him and stop the proposal, saving themselves not only from losing Dave but possibly from gaining a terrible stepbrother.
Official Site
Trailer
---
In the Heart of the Sea
(PG-13)
Chris Hemsworth, Cillian Murphy
- 2 hr. 1 mins.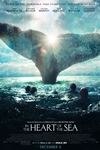 In the winter of 1820, the New England whaling ship Essex was assaulted by something no one could believe: a whale of mammoth size and will, and an almost human sense of vengeance. The real-life maritime disaster would inspire Herman Melville's Moby-Dick. But that told only half the story. This film reveals the encounter's harrowing aftermath, as the ship's surviving crew is pushed to their limits and forced to do the unthinkable to stay alive. Braving storms, starvation, panic and despair, the men will call into question their deepest beliefs, from the value of their lives to the morality of their trade, as their captain searches for direction on the open sea and his first mate still seeks to bring the great whale down.
Official Site
Trailer
---
Creed
(PG-13)
Michael B. Jordan, Sylvester Stallone
- 2 hr. 12 mins.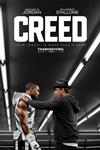 Adonis Johnson never knew his famous father, world heavy weight champion Apollo Creed, who died before he was born. Still, there's no denying that boxing is in his blood, so Adonis heads to Philadelphia, the site of Apollo Creed's legendary match with a tough upstart named Rocky Balboa. Rocky sees in Adonis the strength and determination he had known in Apollo - the fierce rival who became his closest friend.
Official Site
Trailer
---
The Good Dinosaur
(PG)
Jeffrey Wright, Frances McDormand
- 1 hr. 40 mins.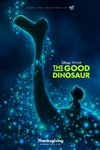 What if the cataclysmic asteroid that forever changed life on Earth actually missed the planet completely and giant dinosaurs never became extinct?
Official Site
Trailer
---
The Hunger Games: Mockingjay - Part 2
(PG-13)
Jennifer Lawrence, Josh Hutcherson
- 2 hr. 16 mins.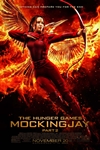 With the nation of Panem in a full scale war, Katniss confronts President Snow in the final showdown. Teamed with a group of her closest friends - including Gale, Finnick and Peeta - Katniss goes off on a mission with the unit from District 13 as they risk their lives to liberate the citizens of Panem, and stage an assassination attempt on President Snow who has become increasingly obsessed with destroying her. The mortal traps, enemies, and moral choices that await Katniss will challenge her more than any arena she faced in The Hunger Games.
Official Site
Trailer
---
The Peanuts Movie
(G)
Noah Schnapp, Hadley Belle Miller
- 1 hr. 33 mins.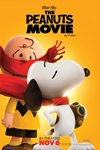 Charlie Brown, Snoopy, Lucy, Linus and the rest of the beloved "Peanuts" gang make their big-screen debut, like they've never been seen before, in state of the art 3D animation. Charlie Brown, the world's most beloved underdog, embarks upon an epic and heroic quest, while his best pal, the lovable beagle Snoopy, takes to the skies to pursue his arch-nemesis, the Red Baron.
Official Site
Trailer
---