The Expendables 3
(PG-13)
Sylvester Stallone, Jason Statham
- 2 hr. 7 mins.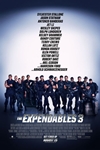 Barney, Christmas and the rest of the team comes face-to-face with Conrad Stonebanks, who years ago co-founded The Expendables with Barney. Stonebanks subsequently became a ruthless arms trader and someone who Barney was forced to kill... or so he thought. Stonebanks, who eluded death once before, now is making it his mission to end The Expendables -- but Barney has other plans. Barney decides that he has to fight old blood with new blood, and brings in a new era of Expendables team members, recruiting individuals who are younger, faster and more tech-savvy. The latest mission becomes a clash of classic old-school style versus high-tech expertise in the Expendables' most personal battle yet.
Official Site
Trailer
---
Lucy
(R)
Scarlett Johansson, Morgan Freeman
- 1 hr. 29 mins.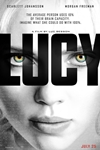 A woman is accidentally caught in a dark deal, turns the tables on her captors and transforms into a merciless warrior evolved beyond human logic.
Official Site
Trailer
---
Planes: Fire & Rescue
(PG)
Dane Cook, Ed Harris
- 1 hr. 24 mins.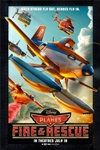 A new comedy-adventure about second chances, featuring a dynamic crew of elite firefighting aircraft devoted to protecting historic Piston Peak National Park from raging wildfire. When world famous air racer Dusty learns that his engine is damaged and he may never race again, he must shift gears and is launched into the world of aerial firefighting. Dusty joins forces with veteran fire and rescue helicopter Blade Ranger and his courageous team, including spirited super scooper Dipper, heavy-lift helicopter Windlifter, ex-military transport Cabbie and a lively bunch of brave all-terrain vehicles known as The Smokejumpers. Together, the fearless team battles a massive wildfire and Dusty learns what it takes to become a true hero.
Official Site
Trailer
---
The Purge: Anarchy
(R)
Frank Grillo, Kiele Sanchez
- 1 hr. 44 mins.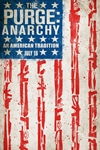 One night a year, all crime - including murder - is legal for 12 hours. A man heads out into the chaos, intent on killing thugs as revenge for his son's death, but ends up rescuing a stranded couple.
Official Site
Trailer
---
Sex Tape
(R)
Cameron Diaz, Jason Segel
- 1 hr. 34 mins.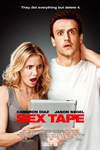 When Jay and Annie first got together, their romantic connection was intense - and though they're still very much in love, ten years and two kids have cooled the passion. To kick things up a notch, they decide - why not? - to make a video of themselves trying out every position in The Joy of Sex in one marathon three-hour session. It seems like a great idea - until they discover that their most private video is no longer private. With their reputations on the line, they know they're just one click away from being laid bare to the world... but in their race to reclaim their video, they'll find that it will expose even more than they bargained for.
Official Site
Trailer
---
Dawn of the Planet of the Apes in 3D
(PG-13)
Andy Serkis, Jason Clarke
- 2 hr. 10 mins.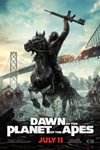 A growing nation of genetically evolved apes led by Caesar is threatened by a band of human survivors of the devastating virus unleashed a decade earlier. They reach a fragile peace, but it proves short-lived, as both sides are brought to the brink of a war that will determine who will emerge as Earth's dominant species.
Official Site
Trailer
---
Tammy
(R)
Melissa McCarthy, Susan Sarandon
- 1 hr. 36 mins.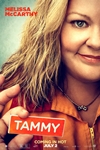 After losing her job and learning that her husband has been unfaithful, a woman hits the road with her profane, hard-drinking grandmother.
Official Site
Trailer
---
Transformers: Age of Extinction
(PG-13)
Mark Wahlberg, Jack Reynor
- 2 hr. 37 mins.
As humanity picks up the pieces, following the conclusion of "Transformers: Dark of the Moon," Autobots and Decepticons have all but vanished from the face of the planet. However, a group of powerful, ingenious businessman and scientists attempt to learn from past Transformer incursions and push the boundaries of technology beyond what they can control - all while an ancient, powerful Transformer menace sets Earth in his cross-hairs.
Official Site
Trailer
---
How to Train Your Dragon 2
(PG)
Jay Baruchel, Gerard Butler
- 1 hr. 45 mins.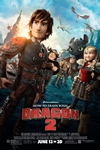 Set in the mythical world of burly Vikings and wild dragons, and based on the book by Cressida Cowell, the action comedy tells the story of Hiccup, a Viking teenager who doesn't exactly fit in with his tribe's longstanding tradition of heroic dragon slayers. Hiccup's world is turned upside down when he encounters a dragon that challenges him and his fellow Vikings to see the world from an entirely different point of view.
Official Site
Trailer
---
Maleficent
(PG)
Angelina Jolie, Elle Fanning
- 1 hr. 37 mins.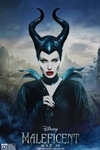 The untold story of Disney's most iconic villain from the 1959 classic "Sleeping Beauty." A beautiful, pure-hearted young woman with stunning black wings, Maleficent has an idyllic life growing up in a peaceable forest kingdom, until one day when an invading army of humans threatens the harmony of the land. Maleficent rises to be the land's fiercest protector, but she ultimately suffers a ruthless betrayal - an act that begins to turn her pure heart to stone. Bent on revenge, Maleficent faces an epic battle with the king of the humans and, as a result, places a curse upon his newborn infant Aurora. As the child grows, Maleficent realizes that Aurora holds the key to peace in the kingdom - and to Maleficent's true happiness as well.
Official Site
Trailer
---