Muppets Most Wanted
(PG)
Ricky Gervais, Ty Burrell
- 1 hr. 52 mins.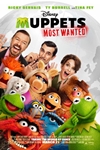 This film takes the entire Muppets gang on a global tour, selling out grand theaters in some of Europe's most exciting destinations, including Berlin, Madrid and London. But mayhem follows the Muppets overseas, as they find themselves unwittingly entangled in an international crime caper headed by Constantine-the World's Number One Criminal and a dead ringer for Kermit-and his dastardly sidekick Dominic.
Official Site
Trailer
---
300: Rise of an Empire 3D
(R)
Eva Green, Rodrigo Santoro
- 1 hr. 42 mins.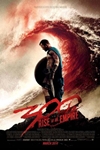 Based on Frank Miller's latest graphic novel Xerxes, and told in the breathtaking visual style of the blockbuster "300," this new chapter of the epic saga takes the action to a fresh battlefield-on the sea-as Greek general Themistokles attempts to unite all of Greece by leading the charge that will change the course of the war. This film pits Themistokles against the massive invading Persian forces led by mortal-turned-god Xerxes, and Artemesia, vengeful commander of the Persian navy.
Official Site
Trailer
---
Mr. Peabody & Sherman
(PG)
Ty Burrell, Max Charles
- 1 hr. 30 mins.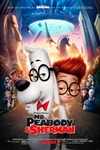 Mr. Peabody, the most accomplished dog in the world, and his mischievous boy Sherman, use their time machine - The WABAC - to go on the most outrageous adventures known to man or dog. But when Sherman takes The WABAC out for a joyride to impress his friend Penny, they accidentally rip a hole in the universe, wreaking havoc on the most important events in world history. Before they forever alter the past, present and future, Mr. Peabody must come to their rescue, ultimately facing the most daunting challenge of any era: figuring out how to be a parent. Together, the time traveling trio will make their mark on history.
Official Site
Trailer
---
Non-Stop
(PG-13)
Liam Neeson, Julianne Moore
- 1 hr. 50 mins.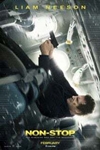 Global action star Liam Neeson stars in Non-Stop, a suspense thriller played out at 40,000 feet in the air. During a transatlantic flight from New York City to London, U.S. Air Marshal Bill Marks receives a series of cryptic text messages demanding that he instruct the airline to transfer $150 million into an off-shore account. Until he secures the money, a passenger on his flight will be killed every 20 minutes. The film reunites Neeson with Unknown director Jaume Collet-Serra and producer Joel Silver, and co-stars Golden Globe Award winner Julianne Moore.
Official Site
Trailer
---
Son of God
(PG-13)
Diogo Morgado, Roma Downey
- 2 hr. 18 mins.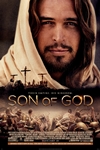 This major motion picture event is an experience created to be shared among families and communities across the U.S. It brings the story of Jesus' life to audiences through compelling cinematic storytelling that is both powerful and inspirational. Told with the scope and scale of an action epic, the film features powerful performances, exotic locales, dazzling visual effects and a rich orchestral score. The film spans from Jesus' humble birth through his teachings, crucifixion and ultimate resurrection
Official Site
Trailer
---
The Lego Movie
(PG)
Chris Pratt, Will Ferrell
- 1 hr. 40 mins.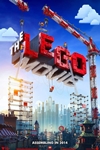 This original computer animated story follows Emmet, an ordinary, rules-following, perfectly average LEGO minifigure who is mistakenly identified as the most extraordinary person and the key to saving the world. He is drafted into a fellowship of strangers on an epic quest to stop an evil tyrant, a journey for which Emmet is hopelessly and hilariously underprepared.
Official Site
Trailer
---
The Monuments Men
(PG-13)
George Clooney, Matt Damon
- 1 hr. 50 mins.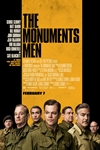 Based on the true story of the greatest treasure hunt in history, the film is an action drama focusing on an unlikely World War II platoon, tasked by FDR with going into Germany to rescue artistic masterpieces from Nazi thieves and returning them to their rightful owners. It would be an impossible mission: with the art trapped behind enemy lines, and with the German army under orders to destroy everything as the Reich fell, how could these guys - seven museum directors, curators, and art historians, all more familiar with Michelangelo than the M-1 - possibly hope to succeed? But as the Monuments Men, as they were called, found themselves in a race against time to avoid the destruction of 1000 years of culture, they would risk their lives to protect and defend mankind's greatest achievements.
Official Site
Trailer
---