Annabelle
(R)
Alfre Woodard, Annabelle Wallis
- 1 hr. 35 mins.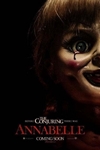 A pigtailed doll possessed by a demon threatens a young couple with a newborn baby.
Official Site
Trailer
---
The Boxtrolls
(PG)
Ben Kingsley, Toni Collette
- 1 hr. 40 mins.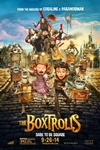 The Boxtrolls, a community of quirky, mischievous creatures, have lovingly raised an orphaned human boy named Eggs in the amazing cavernous home they've built beneath the streets of Cheesebridge. When the town's villain, Archibald Snatcher, comes up with a plot to get rid of the Boxtrolls, Eggs decides to venture above ground, "into the light," where he meets and teams up with fabulously feisty Winnifred. Together, they devise a daring plan to save Eggs' family.
Official Site
Trailer
---
The Equalizer
(R)
Chloe Grace Moretz, Denzel Washington
- 2 hr. 11 mins.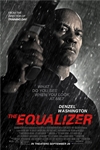 McCall is a former black ops commando who has faked his death to live a quiet life in Boston. When he comes out of his self-imposed retirement to rescue a young girl, Teri, he finds himself face to face with ultra-violent Russian gangsters. As he serves vengeance against those who brutalize the helpless, McCall's desire for justice is reawakened. If someone has a problem, the odds are stacked against them, and they have nowhere else to turn, McCall will help. He is The Equalizer.
Official Site
Trailer
---
The Maze Runner
(PG-13)
Dylan O'Brien, Kaya Scodelario
- 1 hr. 53 mins.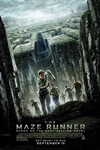 When Thomas wakes up trapped in a massive maze with a group of other boys, he has no memory of the outside world other than strange dreams about a mysterious organization known as W.C.K.D. Only by piecing together fragments of his past with clues he discovers in the maze can Thomas hope to uncover his true purpose and a way to escape.
Official Site
Trailer
---
A Walk Among the Tombstones
(R)
Liam Neeson, Ruth Wilson
- 1 hr. 54 mins.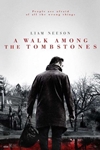 Formerly a detective with the NYPD, now a recovering alcoholic haunted by regrets, Matt Scudder has a lot to make up for. When a series of kidnappings targeting the city's worst drug criminals escalates to grisly murder, the circuit's ruthless leader convinces Scudder to find the culprits and bring them to bloody justice. Working as an unlicensed private detective, Matt sees what the police don't see and treads where they most fear to. Operating just outside the law to track down the monsters responsible, Scudder stops just short of becoming one himself.
Official Site
Trailer
---
Dolphin Tale 2
(PG)
Harry Connick, Jr, Morgan Freeman
- 1 hr. 47 mins.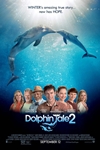 It has been several years since young Sawyer Nelson and the dedicated team at the Clearwater Marine Hospital, headed by Dr. Clay Haskett, rescued Winter. With the help of Dr. Cameron McCarthy, who developed a unique prosthetic tail for the injured dolphin, they were able to save her life.
Yet their fight is not over. Winter's surrogate mother has passed away, leaving Winter without the only poolmate she has ever known. However, the loss of Panama may have even greater repercussions for Winter, who, according to USDA regulations, cannot be housed alone, as dolphins' social behavior requires them to be paired with other dolphins. The team must find a companion for her before Clearwater loses their beloved Winter to another aquarium.
Official Site
Trailer
---
Teenage Mutant Ninja Turtles
(PG-13)
Megan Fox, William Fichtner
- 1 hr. 41 mins.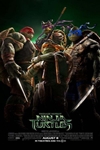 The city needs heroes. Darkness has settled over New York City as Shredder and his evil Foot Clan have an iron grip on everything from the police to the politicians. The future is grim until four unlikely outcast brothers rise from the sewers and discover their destiny as Teenage Mutant Ninja Turtles. The Turtles must work with fearless reporter April and her wise-cracking cameraman Vern Fenwick to save the city and unravel Shredder's diabolical plan.
Official Site
Trailer
---
Guardians of the Galaxy
(PG-13)
Chris Pratt, Zoe Saldana
- 2 hr. 2 mins.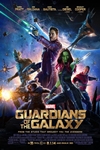 Brash adventurer Peter Quill finds himself the object of an unrelenting bounty hunt after stealing a mysterious orb coveted by Ronan, a powerful villain with ambitions that threaten the entire universe. To evade the ever-persistent Ronan, Quill is forced into an uneasy truce with a quartet of disparate misfits-Rocket, a gun-toting raccoon, Groot, a tree-like humanoid, the deadly and enigmatic Gamora and the revenge-driven Drax the Destroyer. But when Quill discovers the true power of the orb and the menace it poses to the cosmos, he must do his best to rally his ragtag rivals for a last, desperate stand-with the galaxy's fate in the balance.
Official Site
Trailer
---