The Interview
(R)
James Franco, Seth Rogan
- 1 hr. 52 mins.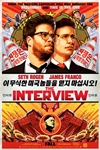 Dave Skylark and his producer Aaron Rapoport run the popular celebrity tabloid TV show "Skylark Tonight." When they discover that North Korean dictator Kim Jong-un is a fan of the show, they land an interview with him in an attempt to legitimize themselves as journalists. As Dave and Aaron prepare to travel to Pyongyang, their plans change when the CIA recruits them, perhaps the two least-qualified men imaginable, to assassinate Kim Jong-un.
Official Site
Trailer
---
Annie
(PG)
Jamie Foxx, Quvenzhané Wallis
- 1 hr. 58 mins.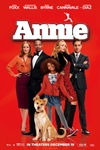 Annie is a young, happy foster kid who's also tough enough to make her way on the streets of New York in 2014. Originally left by her parents as a baby with the promise that they'd be back for her someday, it's been a hard knock life ever since with her mean foster mom Miss Hannigan. But everything's about to change when the hard-nosed tycoon and New York mayoral candidate Will Stacks - advised by his brilliant VP, Grace and his shrewd and scheming campaign advisor, Guy - makes a thinly-veiled campaign move and takes her in. Stacks believes he's her guardian angel, but Annie's self-assured nature and bright, sun-will-come-out-tomorrow outlook on life just might mean it's the other way around.
Official Site
Trailer
---
Night at the Museum: Secret of the Tomb
(PG)
Ben Stiller, Robin Williams
- 1 hr. 37 mins.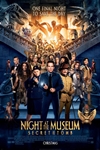 Get ready for the wildest and most adventure-filled Night At the Museum ever as Larry leaves New York City for London, uniting favorite and new characters while embarking on an epic quest to save the magic before it is gone forever.
Official Site
Trailer
---
The Hobbit: The Battle of the Five Armies
(PG-13)
Martin Freeman, Cate Blanchett
- 2 hr. 24 mins.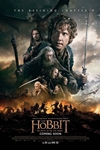 This final battle brings to an epic conclusion the adventures of Bilbo Baggins, Thorin Oakenshield, and the Company of Dwarves. Having reclaimed their homeland from the Dragon Smaug, the Company has unwittingly unleashed a deadly force into the world. Enraged, Smaug rains his fiery wrath down upon the defenseless men, women and children of Lake-town. Obsessed above all else with his reclaimed treasure, Thorin sacrifices friendship and honor to hoard it as Bilbo's frantic attempts to make him see reason drive the Hobbit towards a desperate and dangerous choice. But there are even greater dangers ahead. Unseen by any but the Wizard Gandalf, the great enemy Sauron has sent forth legions of Orcs in a stealth attack upon the Lonely Mountain. As darkness converges on their escalating conflict, the races of Dwarves, Elves and Men must decide: unite or be destroyed. Bilbo finds himself fighting for his life and the lives of his friends in the epic Battle of the Five Armies, as the future of Middle-earth hangs in the balance.
Official Site
Trailer
---
Exodus: Gods and Kings
(PG-13)
Christian Bale, Joel Edgerton
- 2 hr. 22 mins.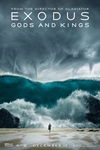 Moses rises up against the Egyptian Pharaoh Ramses, setting 600,000 slaves on a monumental journey of escape from Egypt and its terrifying cycle of deadly plagues.
Official Site
Trailer
---
Penguins of Madagascar 3D
(PG)
Tom McGrath, Chris Miller
- 1 hr. 32 mins.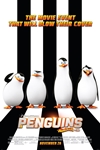 Super spy teams aren't born... they're hatched. Discover the secrets of the greatest and most hilarious covert birds in the global espionage biz: Skipper, Kowalski, Rico and Private. These elitists of the elite are joining forces with a chic undercover organization, The North Wind. Led by handsome and husky Agent Classified (we could tell you his name, but then... you know). Together, they must stop the villainous Dr. Octavius Brine from destroying the world as we know it.
Official Site
Trailer
---
The Hunger Games: Mockingjay - Part 1
(PG-13)
Jennifer Lawrence, Josh Hutcherson
- 2 hr. 3 mins.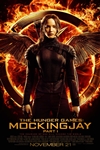 Katniss Everdeen is in District 13, after she literally shatters the games forever. Under the leadership of President Coin and the advice of her trusted friends, Katniss spreads her wings as she fights to save Peeta and a nation moved by her courage.
Official Site
Trailer
---
Big Hero 6
(PG)
Ryan Potter, Scott Adsit
- 1 hr. 45 mins.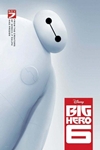 An action comedy adventure about brilliant robotics prodigy Hiro Hamada, who finds himself in the grips of a criminal plot that threatens to destroy the fast-paced, high-tech city of San Fransokyo. With the help of his closest companion-a robot named Baymax-Hiro joins forces with a reluctant team of first-time crime fighters on a mission to save their city.
Official Site
Trailer
---
Interstellar
(PG-13)
Matthew McConaughey, Anne Hathaway
- 2 hr. 49 mins.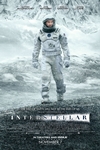 With our time on Earth coming to an end, a team of explorers undertakes the most important mission in human history; traveling beyond this galaxy to discover whether mankind has a future among the stars.
Official Site
Trailer
---