Earth to Echo
(PG)
Teo Halm, Brian "Astro" Bradley
- 1 hr. 29 mins.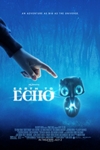 Tuck, Munch and Alex are a trio of inseparable friends whose lives are about to change. Their neighborhood is being destroyed by a highway construction project that is forcing their families to move away. But just two days before they must part ways, the boys begin receiving a strange series of signals on their phones. Convinced something bigger is going on, they team up with another school friend, Emma, and set out to look for the source of their phone signals. What they discover is something beyond their wildest imaginations: a small alien who has become stranded on Earth. In need of their help, the four friends come together to protect the alien and help him find his way home. This journey, full of wonder and adventure, is their story, and their secret.
Official Site
Trailer
---
Jersey Boys
(R)
Christopher Walken, Vincent Piazza
- 2 hr. 14 mins.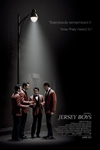 The film tells the story of four young men from the wrong side of the tracks in New Jersey who came together to form the iconic 1960s rock group The Four Seasons. The story of their trials and triumphs are accompanied by the songs that influenced a generation, including "Sherry," "Big Girls Don't Cry," "Walk Like a Man," "Dawn," "Rag Doll," "Bye Bye Baby," "Who Loves You," and many more.
Official Site
Trailer
---
Think Like A Man Too
(PG-13)
Adam Brody, Michael Ealy
- 1 hr. 46 mins.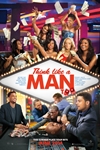 In the highly anticipated sequel, which was inspired by Steve Harvey's best-selling book Act Like a Lady, all the couples are back for a wedding in Las Vegas. But plans for a romantic weekend go awry when their various misadventures get them into some compromising situations that threaten to derail the big event.
Official Site
Trailer
---
22 Jump Street
(R)
Channing Tatum, Jonah Hill
- 1 hr. 52 mins.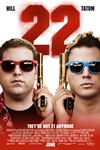 After making their way through high school (twice), big changes are in store for officers Schmidt and Jenko when they go deep undercover at a local college. But when Jenko meets a kindred spirit on the football team, and Schmidt infiltrates the bohemian art major scene, they begin to question their partnership. Now they don't have to just crack the case - they have to figure out if they can have a mature relationship. If these two overgrown adolescents can grow from freshmen into real men, college might be the best thing that ever happened to them.
Official Site
Trailer
---
The Fault in Our Stars
(PG-13)
Shailene Woodley, Ansel Elgort
- 2 hr. 5 mins.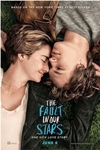 Hazel and Gus are two extraordinary teenagers who share an acerbic wit, a disdain for the conventional, and a love that sweeps them - and us - on an unforgettable journey. Their relationship is all the more miraculous, given that they met and fell in love at a cancer support group.
Official Site
Trailer
---
Blended
(PG-13)
Adam Sandler, Drew Barrymore
- 1 hr. 57 mins.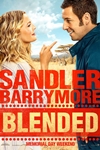 After a bad blind date, a man and woman find themselves stuck together at a resort for families, where their attraction grows as their respective kids benefit from the burgeoning relationship.
Official Site
Trailer
---
X-Men: Days of Future Past
(PG-13)
Hugh Jackman, James McAvoy
- 2 hr. 10 mins.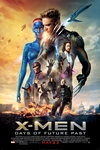 The ultimate X-Men ensemble fights a war for the survival of the species across two time periods in X-Men: Days of Future Past. The characters from the original X-Men film trilogy join forces with their younger selves from X-Men: First Class in an epic battle that must change the past - to save our future. The X-Men send Wolverine to the past in a desperate effort to change history and prevent an event that results in doom for both humans and mutants.
Official Site
Trailer
---
Godzilla
(PG-13)
Aaron Taylor-Johnson, Ken Watanabe
- 2 hr. 3 mins.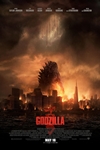 An epic rebirth to Toho's iconic Godzilla, this spectacular adventure pits the world's most famous monster against malevolent creatures who, bolstered by humanity's scientific arrogance, threaten our very existence.
Official Site
Trailer
---
Million Dollar Arm
(PG)
Jon Hamm, Bill Paxton
- 2 hr. 4 mins.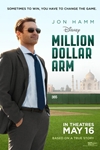 In a last ditch effort to save his career as a sports agent, JB Bernstein concocts a scheme to find baseball's next great pitcher. Hoping to find a young cricket pitcher he can turn into a major league baseball star, JB travels to India to produce a reality show competition called "Million Dollar Arm." He discovers Dinesh and Rinku, two 18 year old boys who have no idea about playing baseball, yet have a knack for throwing a fastball. As the boys learn the finer points of baseball - JB, with the help of his charming friend Brenda (Lake Bell) - learns valuable life lessons about teamwork, commitment and what it means to be a family.
Official Site
Trailer
---
Rio 2
(G)
Anne Hathaway, Jesse Eisenberg
- 1 hr. 41 mins.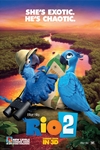 It's a jungle out there for Blu, Jewel and their three kids in RIO 2, after they're hurtled from that magical city to the wilds of the Amazon. As Blu tries to fit in, he goes beak-to-beak with the vengeful Nigel, and meets the most fearsome adversary of all - his father-in-law.
Official Site
Trailer
---