Spare Parts
(PG-13)
Alexa PenaVega, Marisa Tomei
- 1 hr. 53 mins.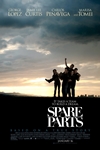 This is a true life story about four Hispanic high school students who form a robotics club under the leadership of their school's newest teacher, Fredi. With no experience, $800, used car parts and a dream, this rag tag team goes up against the country's reigning robotics champion, MIT. On their journey, they learn not only how to build a robot- they learn to build a bond that will last a lifetime.
Official Site
Trailer
---
The Wedding Ringer
(R)
Kevin Hart, Josh Gad
- 1 hr. 41 mins.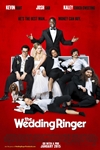 Doug Harris is a loveable but socially awkward groom-to-be with a problem: he has no best man. With less than two weeks to go until he marries the girl of his dreams, Doug is referred to Jimmy Callahan, owner and CEO of Best Man, Inc., a company that provides flattering best men for socially challenged guys in need. What ensues is a hilarious wedding charade as they try to pull off the big con, and an unexpected budding bromance between Doug and his fake best man Jimmy.
Official Site
Trailer
---
Taken 3
(PG-13)
Liam Neeson, Forest Whitaker
- 1 hr. 43 mins.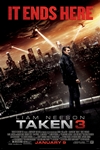 Liam Neeson returns as ex-covert operative Bryan Mills, whose reconciliation with his ex-wife is tragically cut short when she is brutally murdered. Consumed with rage, and framed for the crime, he goes on the run to evade the relentless pursuit of the CIA, FBI and the police. For one last time, Mills must use his "particular set of skills," to track down the real killers, exact his unique brand of justice, and protect the only thing that matters to him now - his daughter.
Official Site
Trailer
---
Into the Woods
(PG)
Meryl Streep, Emily Blunt
- 2 hr. 4 mins.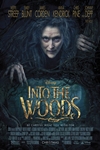 This modern twist on the beloved Brothers Grimm fairy tales intertwines the plots of a few choice stories and explores the consequences of the characters' wishes and quests. The humorous and heartfelt musical follows the classic tales of Cinderella, Little Red Riding Hood, Jack and the Beanstalk, and Rapunzel - all tied together by an original story involving a baker and his wife, their wish to begin a family and their interaction with the witch who has put a curse on them.
Official Site
Trailer
---
Unbroken
(PG-13)
Jack O'Connell, Domhnall Gleeson
- 2 hr. 17 mins.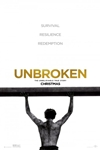 This is an epic drama that follows the incredible life of Olympian and war hero Louis "Louie" Zamperini who, along with two other crewmen, survived in a raft for 47 days after a near-fatal plane crash in WWII-only to be caught by the Japanese Navy and sent to a prisoner-of-war camp.
Official Site
Trailer
---
Annie
(PG)
Jamie Foxx, Quvenzhané Wallis
- 1 hr. 58 mins.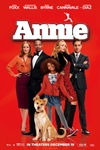 Annie is a young, happy foster kid who's also tough enough to make her way on the streets of New York in 2014. Originally left by her parents as a baby with the promise that they'd be back for her someday, it's been a hard knock life ever since with her mean foster mom Miss Hannigan. But everything's about to change when the hard-nosed tycoon and New York mayoral candidate Will Stacks - advised by his brilliant VP, Grace and his shrewd and scheming campaign advisor, Guy - makes a thinly-veiled campaign move and takes her in. Stacks believes he's her guardian angel, but Annie's self-assured nature and bright, sun-will-come-out-tomorrow outlook on life just might mean it's the other way around.
Official Site
Trailer
---
Night at the Museum: Secret of the Tomb
(PG)
Ben Stiller, Robin Williams
- 1 hr. 37 mins.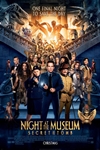 Get ready for the wildest and most adventure-filled Night At the Museum ever as Larry leaves New York City for London, uniting favorite and new characters while embarking on an epic quest to save the magic before it is gone forever.
Official Site
Trailer
---
The Imitation Game
(PG-13)
Benedict Cumberbatch, Keira Knightley
- 1 hr. 54 mins.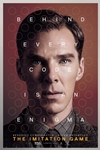 During the winter of 1952, British authorities entered the home of mathematician, cryptanalyst and war hero Alan Turing to investigate a reported burglary. They instead ended up arresting Turing himself on charges of 'gross indecency', an accusation that would lead to his devastating conviction for the criminal offense of homosexuality - little did officials know, they were actually incriminating the pioneer of modern-day computing. Famously leading a motley group of scholars, linguists, chess champions and intelligence officers, he was credited with cracking the so-called unbreakable codes of Germany's World War II Enigma machine. An intense and haunting portrayal of a brilliant, complicated man, this film follows a genius who under nail-biting pressure helped to shorten the war and, in turn, save thousands of lives.
Official Site
Trailer
---
Penguins of Madagascar
(PG)
Tom McGrath, Chris Miller
- 1 hr. 32 mins.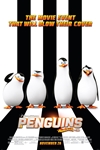 Super spy teams aren't born... they're hatched. Discover the secrets of the greatest and most hilarious covert birds in the global espionage biz: Skipper, Kowalski, Rico and Private. These elitists of the elite are joining forces with a chic undercover organization, The North Wind. Led by handsome and husky Agent Classified (we could tell you his name, but then... you know). Together, they must stop the villainous Dr. Octavius Brine from destroying the world as we know it.
Official Site
Trailer
---
Big Hero 6
(PG)
Ryan Potter, Scott Adsit
- 1 hr. 45 mins.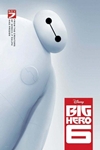 An action comedy adventure about brilliant robotics prodigy Hiro Hamada, who finds himself in the grips of a criminal plot that threatens to destroy the fast-paced, high-tech city of San Fransokyo. With the help of his closest companion-a robot named Baymax-Hiro joins forces with a reluctant team of first-time crime fighters on a mission to save their city.
Official Site
Trailer
---